The Democratic frontrunner has said she would look into alleged spottings as president but there may not be much to investigate
Hillary Clinton is entering uncharted territory in this presidential election.
If she wins the White House, she would become the first female president, the first spouse of a former president to hold the office herself, and, possibly, the first president to have devoted time on the campaign trail to discussing UFOs.
There are enough stories out there that I dont think everybody is just sitting in their kitchen, making them up, Clinton said in a radio interview in April.
A month earlier, she had appeared on the Jimmy Kimmel show, correcting Kimmels use of UFO to UAP unidentified aerial phenomena. When Kimmel reminded Clinton that her husband, Bill, had looked for information while president and found nothing, she was defiant.
Well, Im gonna do it again, Clinton said.
The pledges she also told the told the Conway Daily Sun that she would get to the bottom of whether the government has tucked away information on aliens are exciting UFO enthusiasts.
But they are puzzling some experts on the subject.
Im not quite sure what she thinks there is out there, said Nick Pope, an author and journalist who used to investigate UFOs for the British governments ministry of defence.
Pope ran the British governments UFO project from 1991 to 1994 (the investigation unit was wound up in 2009). But Americas own dedicated UFO research effort, called Project Blue Book, ended in 1969, Pope said.
Clintons embrace of the UFO discussion has been credited to her campaign chairman, John Podesta. The New York Times reported that he ran an X-Files fan club while he worked under Bill Clinton in the White House, and wrote in a foreword for a book on UFOs that it was time to pull back the curtain on the subject.
Podesta was a counsellor to Barack Obama until February 2015. Upon leaving the White House, he lamented that no new information on UFOs had been released.
Finally, my biggest failure of 2014: once again not securing the disclosure of the UFO files, Podesta tweeted.
But Pope said there werent actually any UFO files. Since Project Blue Book ended, the US has not had a formal unit investigating UFOs. And the files from Blue Book are already available in the national archives.
Podestas statements, like Clintons statements, he said, imply something like in the Raiders of the Lost Ark movie, some kind of government warehouse where theres something above and beyond the old Blue Book files.
And as far as I know, he added, there isnt.
Pope said that there may have been ad hoc investigations done when pilots saw something unusual in the sky, but they were not part of a formally constituted research effort.
Ted Roe is the executive director of the National Aviation Reporting Center on Anomalous Phenomena (Narcap), an independent body that collects reports from pilots and radar operators on unidentified aerial phenomena, the term apparently preferred by Clinton. Roe suspects the government may not be telling us everything it knows.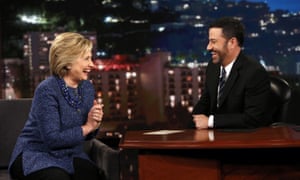 Read more: <a href="https://www.theguardian.com/us-news/2016/may/15/hillary-clinton-ufo-investigation">http://www.theguardian.com/us</a>