Previous participants in the show have apparently been human, writes Elizabeth Wurtzel but when it comes to Olivia, that is hard to believe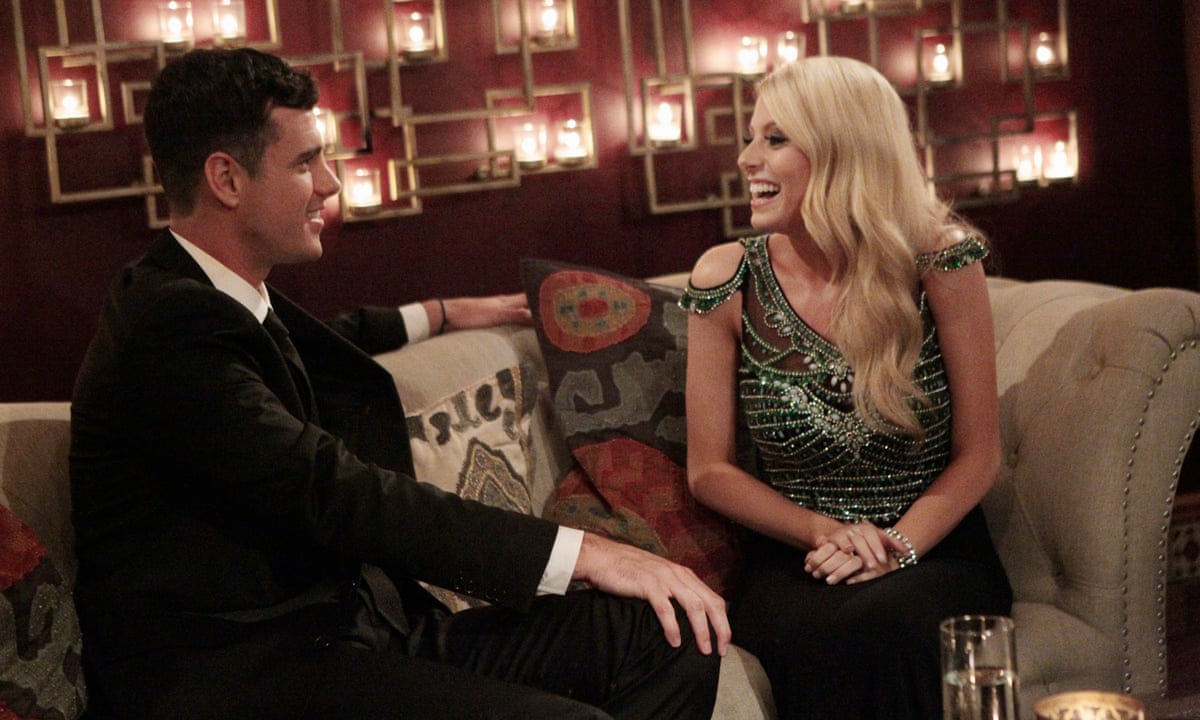 I dont know what the point of reality tv was to begin with, say, back when it all started with The Real World on MTV, but I imagine the idea was to watch people not unlike us engage in the human drama. How quickly it devolved into a medium that allows us to weekly view people whose behavior is so thoroughly divorced from anything we know that surely they must be space aliens.
There is nothing real about any of the housewives. We cannot possibly keep up with the Kardashiansat least we hope not. Who are these people anyway? Whats wrong with them? We watch to be horrified. We watch because its nuts. We watch to see how the crazy half lives.
When I first tuned into my first episode of The Bachelor a few seasons ago, I expected it to be the most ridiculous show Id ever seen but I was surprised that the participants turned out to be human after all. Not all have been smart, but they all had a story, something that drove them to this of all things. Why was match.com or the local bar not enough? The Bachelor is good because some people believe marriage is best worked out by television producers, and you get to meet those people.
But this season, I watch from week to week just to see the disarray. Will it get dumber? Will it become more insane? I was very excited about Ben the bachelor, who is a lovely Midwestern mensch, but he is young and turns out he doesnt have much to say. He seems like a great guy. Maybe he is.
Ben wants to replicate his parents marriage because its gone on for more than thirty years. But so what? Thats like saying you want a particular dog because he is loyal: all dogs are loyal. That is the great thing about dogs. Marriage should be a lifetime commitment; that is what it is. But there is more to say about it than that.
Bill and Hillary Clinton have been married a long time, so I am not sure that longevity is the only quality that matters. But thats what Ben brings to the table: he believes in commitment. He has reassuring conversations with the women, urging them to feel. And they do feel.
So far the season has been dominated by Olivia, the 23-year-old news anchor from Austin, who hasnt been on a single date with Ben, but is nevertheless sure that she is going to marry him. She tells the camera over and over about the amazing relationship she has with Ben, that he is already her husband, that any relationships he has to have with other women are part of the journey, because he belongs to her. She says she knows this. Its like she read The Secret on the plane to Los Angeles, and is convinced its going to work.
Olivia exudes a strong confidence, which is at first impressive, like the kind of thing that might carry her through hard times and be a useful trait. Perhaps she was given unusual strength from some experience she hadthat thought actually occurred to me.
But as the weeks have gone on, Olivia has become an absurd character. Ben is plainly plenty excited about many women. And Olivia sees this. She watches Ben kissing someone else and she cannot hold it together. Olivia doesnt know that confidence shouldnt come from withinnot at all, no one is that securebut rather from without, from the signals we get that tell us to be sure. Olivia imagines Ben is sending her messages that he isnt. She should not sound so sure of herself, because she should not be so sure of herself. She is the Wizard of Oz behind her silly curtain.
This week the entire caravansary landed in Las Vegas, a place where people do find love, according Ben, who must still believe the one about the hooker with the heart of gold. For the group outing, the ladies had to participate in a talent show, which none of them were at all prepared for, kind of like the rest of us. Who has a talent? Who juggles? Who dances a jig? Who can mime?
All of them somehow just barely coped, and Olivia was no worse than the rest, doing some Vegas-y sparkly thing. But she was embarrassed. She was not the best. Ben caught her being mediocre. And then, because of what happened next, he caught her not being a good sport. First she cried and cried in the dressing room. Then she apologized to Ben. Three times. Everyone else was proud to have got through the event at all. And that is the right way to see it. You have to be proud of what youve done, and not confident about what is going to happen.
You cant build a reputation on what you are going to do, Henry Ford said. That must be why I am tired of hearing Olivia say she is going to win. But Im tired of all of them. They seem oblivious to a world that includes Isis and Donald Trump. I realize they cant have policy debates on The Bachelor, but they must have thoughts ; they must have interests. They must have something. They arent space aliens. But they can seem that way.
Read more: http://www.theguardian.com/us